Welcome Memory Keepers Pet Cremation Services
We are excited to announce that the fabulous folks at Memory Keepers Pet Cremation Services in Hudson, NC are joining the family here at Paws, Whiskers & Wags, Your Pet Crematory. Memory Keepers Pet Cremation Services is the only dedicated pet funeral service with an on-site crematory within Alexander, Burke, Caldwell, and Catawba counties.
Located in the Hickory-Lenoir-Morganton metro area, Memory Keepers Pet Cremation Services was opened by Tina Rollins, who has been in the local funeral and pet cremation industry for many years. She brings her team and expertise to the Paws, Whiskers & Wags family.
Memory Keepers has partnered with Dr. Laura Pearson with Caring Concepts Mobile Veterinary Services to provide on-site pet euthanasia services at the facility. We offer a private room for the entire family, as well as other pets, to come in and be present while Dr. Pearson performs the service in the most compassionate and caring manner.
Conveniently located off of Hickory Blvd in Hudson, NC, the Memory Keepers campus currently also features an on-site chapel for you to use to celebrate the life of your pet.
Please click here to learn more about Memory Keepers Pet Cremation, or call us at (828) 212-0941.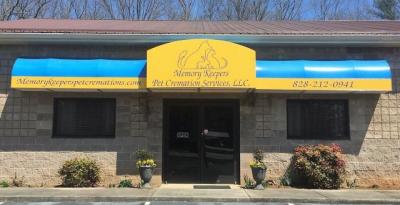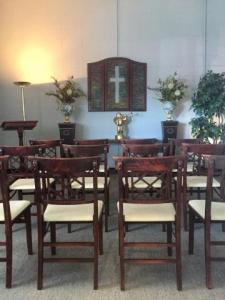 Visit Our Hickory Location

Memory Keepers Campus
3546 Hickory Blvd
Hudson, North Carolina, 28638
Phone: (828) 212-0941
Mon – Fri: 10 am – 6 pm | Please call for weekend services
Learn More About Our Hickory Pet Crematory
View our related videos and articles.