Paws, Whiskers & Wags is proud to host and support pet-related events in Northern Georgia and North Carolina. Get to know us before you need us. Take a look at some of the upcoming events and fundraisers in our area and plan now to join us.
Events in Atlanta, GA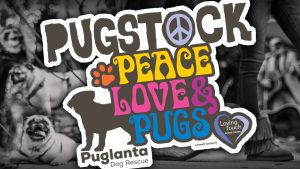 Puglanta PugStock 2018 – Peace, Love & Pugs
Hosted by: Puglanta Dog Rescue
Date: April 28, 2018
Time: 11am – 4pm
Where: Loving Touch Animal Center, 1975 Glenn Club Dr., Stone Mountain, GA
Admission fees (CASH ONLY):
Adults and kids 12 and up ($10)
Kids under 12 ($5)
Dogs (free)
Join us for contests, food trucks, live music, vendors and a pug kissing booth. Dogs are welcome but MUST be leashed and relatively well-behaved. "Regular" leashes preferred. Adoptable dogs will be there for meet-and-greets but no adoptions will take place at this event.

17th Annual WOOFSTOCK
Hosted by: Star 94.1
Date: May 5 & 6  (Saturday & Sunday)
Time: Saturday – 11am – 7pm; Sunday – 11am – 6pm
Where: Suwanee Town Center Park, 330 Town Center Ave, Suwanee, GA
Admission is FREE. Atlanta's largest Pet Party in the Park is fun for the whole family! Dogs, cats, birds, ferrets, and pets of all kinds are welcome, but all animals MUST be on a leash. This is one of the largest pet adoption evens in the southeast. Event will feature live music, pet vendors, pet adoption, rescue groups, pet-related arts & crafters, food truck and ice-cold beverages.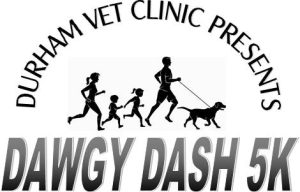 10th Annual Dawgy Dash 5K Run/Walk
Hosted by: Circle of Friends Animal Society
Date: May 12
Time: 9am – 1pm
Where: Oconee Brewing Company, 202 N. West Street, Greensboro, GA
Tickets are available at cofas.org. This event benefits Circle of Friends Animal Society. The family-friendly race begins at 9am. You can race with, or without, a dog. The party continues at Oconee Brewing Company after the race for refreshments and live entertainment. Registration fee of $20 is due by $20. Race-day registration is $25 from 8-8:30am. For more information, call Durham Vet Clinic at 706.453.7448.
Events in Charlotte, NC
Pet Loss Support Group
Our Pet Loss Support Group sessions are held on the Second Thursday of Each Month from 6:30 PM to 8:00 PM at our Charlotte location. 
Hosted By: Paws, Whiskers & Wags in Charlotte, NC
The heart knows no difference between losing an animal companion and losing a human loved one. There are many resources for people suffering from pet loss bereavement. The more you share your grief with others, the stronger you will become. Take charge of your grief and your grief work will help you grow in ways you never thought possible.
For more information please call 980-819-2504 or email CharlotteOffice@pawswhiskersandwags.com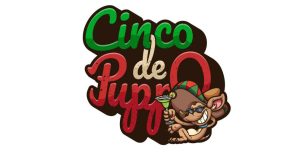 Cinco de Puppo
Hosted by:
Date: Saturday, May 5
Time: 10am – 12pm
Where: Social Pet Pineville, 515 Towne Centre Blvd, Pineville, NC
Admission is free. This event is for pets and the people that own them. This inaugural event will feature food, beverages, entertain and booths.
---