Paws, Whiskers & Wags, Your Pet Crematory, helps families and pet owners of North Carolina, South Carolina and the Greater Atlanta Area honor their late companions. Our facility provides personalized and kind pet cremation and memorial services that are tailored to your family's unique needs. We're pet owners ourselves, so we understand the strong bond that forms between you and your furry friend. And we know the loss of a family pet can be as painful as the loss of a relative. That's why we're committed to respectful, transparent and kind pet memorial services.
Our Charlotte, N.C., location can be accessed from the Remount Road exit off of I-77 for northbound travelers, or off of West Boulevard for those traveling southbound. We serve clients in the Greater Charlotte Area, but also in surrounding communities, including those in South Carolina.
We are proud to be a local resource that residents in the Charlotte community can trust during these difficult times. Paws, Whiskers & Wags is an honest and transparent pet crematory that offers full disclosure to pet owners and family. When you need pet memorial services in North or South Carolina, visit Paws, Whiskers & Wags for the supportive staff and helpful hands to help you through this difficult time.
Please visit our Charlotte location: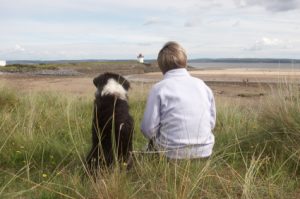 Our Charlotte facility is conveniently located at:
2511 South Tryon Street
Charlotte, North Carolina, 28203
Phone Number: 980-819-2504
Learn More About Our Charlotte Pet Crematory
Want to learn more about our Charlotte pet crematory? View our related videos and articles.
Contact us today with any questions about our Charlotte, North Carolina, location and services.